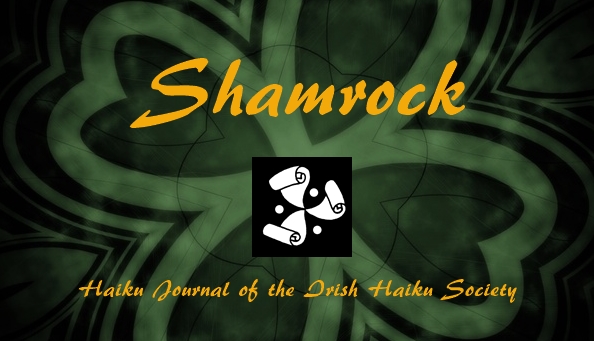 We are twelve years old! Founded in January 2007, Shamrock Haiku Journal has since been published regularly. On this occasion, we have prepared SHAMROCK HAIKU JOURNAL: 2012 - 2018, a print edition of the twenty issues of Shamrock, Nos. 21 to 40, as they appeared on the Shamrock website. This paper-based collection covers the full range of English-language haiku, from classical to experimental, as well as haibun. Also included are English translations from one of the most prominent Japanese haiku poets of the 20th century, Ryuta Iida, and an essay on translating Matsuo Basho's haiku.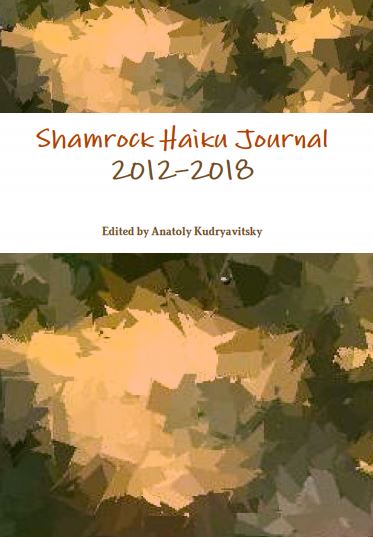 Shamrock Haiku Journal: 2012 - 2018
Edited by Anatoly Kudryavitsky.
Copyright © 2012 - 2018 by Shamrock Haiku Journal.
All rights reserved.
Published in Dublin, Ireland.
Printed in the United Kingdom.
Price Euro 16.92
ISBN 978-0-244-9767-9-8

Trade paperback. 302 pp.
5.8"x8.3", perfect binding.
Preview available here
---
IHS International Haiku Competition 2019 announced!

The Irish Haiku Society International Haiku Competition 2019 offers prizes of Euro 150, Euro 50 and Euro 30 for unpublished haiku/senryu in English. In addition there will be up to seven Highly Commended haiku/senryu.

Details and previous winners here:
https://irishhaiku.com/haikucompetition.htm

All the entries shall be postmarked / e-mailed by 30th November 2019.

Good luck to all!
---
Shamrock Haiku Journal Readers' Choice Awards
We invite all the readers of Shamrock Haiku Journal to vote for the best haiku/senryu poem published in 2019, i.e. in the issues FORTY-ONE and FORTY-TWO (you cannot vote for your own poem, though).
To vote, send an e-mail to irishhaikusociety[at]gmail.com with "Best haiku of 2019" or "Best senryu of 2019" in the subject line. Please insert the full text of the poem you vote for (only ONE poem in each category) plus the name of its author in the body of your e-mail. The deadline for vote is 29th February, 2020. The best poems will be named in the next issue of Shamrock Haiku Journal.
---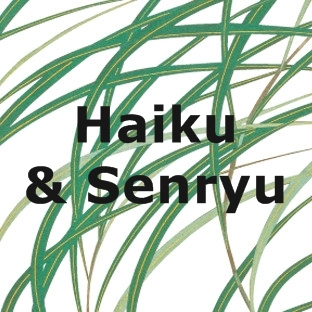 midday heat
puddles tighten
around tadpoles


cobblestone street
the patchwork
of old blossoms


locust song
apple-laden limbs
begin to sag

-- Bryan Rickert (USA)




sunlight through gums
the mare and foal
stand head to tail


high country
snow daisies bloom
beside brumby bones


gusting change
a ladybird rides
an oak leaf

-- Gavin Austin (Australia)




spring breeze
the deck chair collecting
maple seeds


between sun and shadow
blackberries bob
on the breeze

-- Ben Moeller-Gaa (USA)




morning darkness
a braille of pigeons
dots a power line


snow moon
a doe sleeps
in a pine stand

-- Jennifer Hambrick (USA)




city snow
faces settle deep
into winter coats


star gazing
my thoughts travel
in an elliptical orbit

-- Jay Friedenberg (USA)




lake twilight
embers of camp fire
still crackling


deep autumn
by the defunct railroad
stacked crossties

-- John Zheng (USA)




calm shore
a pelican's arched wings
before the plunge


half moon
the osprey rotates
her reversible toe

-- Bill Cooper (USA)




old drovers' trail
clints and grykes
whisper their secrets


unfinished toy boat
in a deep cistern
rain plops echo

-- Ian Turner (England/France)




bitter wind –
faces in the street
turned inward


possum voices –
all night the cat door
opens, closes

-- Lorin Ford (Australia)




littoral forest
deep in the heart
shearwaters moan


rain dancing
through a paddock
a rush of parrots

-- Marietta McGregor (Australia)




ghost apple
this emptiness
inside


city sirens
the wolves that used to
sing us home

-- Debbie Strange (Canada)




silhouettes
in the twilight fog
a raven's call


a full moon
the old train tracks
into my childhood

-- Chen-ou Liu (Canada)




crow at dusk
crossing from this world
into another

-- Keith Polette (USA)




orange sky
a wall of trees
holds back the evening

-- Perry Powell (USA)




steady downpour
the long and short
of earthworms

-- Frank Hooven (USA)




night journey –
white mist of snowmelt
rising from the road

-- Ruth Holzer (USA)




late light
the rhythm
of a kayaker's silhouette

-- Hannah Manohey (USA)




in the pasture
she looked almost asleep...
the dead new-born lamb

-- Michael Flanagan (USA)




on and off showers
collies running sheep
to a whistle's pitch

-- Tom Sacramona (USA)




pumpkin patch
best of the crop
with a bite out

-- Kate Alsbury (USA)



less patient
than the heron
its reflection

-- Nola Obee (Canada)




the trembling
of maple leaves
steady rain

-- Joanna M. Weston (Canada)




humidity
even the squirrel
slowing down

-- Elizabeth Crocket (Canada)




between the debris
a sea of dead cattle
swallowed by floods

-- Barbara A. Taylor (Australia)




the stopped clock –
a dawn soft mist
ticking on fallen leaves

-- Adelaide B. Shaw (Australia)




the silence
of the hillside cistern –
snow all day

-- Sonam Chhoki (Bhutan)




---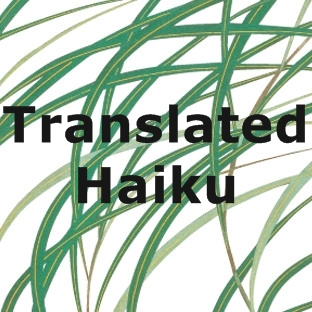 early autumn
the swarming whispers
of vines


drizzle
dark-green leaves
of potato plants


autumn twilight
the moon comes down
from the hill


autumn downpour
the smell of crumbling resin
from the fir door

-- Antonietta Losito (Italy; translated from the Italian by Anatoly Kudryavitsky)
---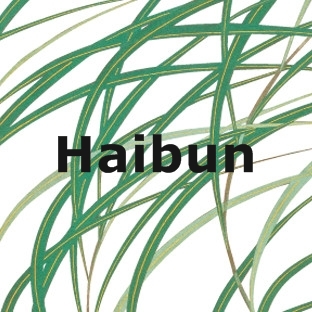 Sacred World

by Anna Cates (USA)


Don't spend a lifetime in blindness. On parallel paths bells perfume spring air with rhythm. Apocrypha blooms rhyme in aster-like asterisks. Twined in the fingers of a serpent handler, the great snake Wollonqua* quivers.

So embrace the everlasting. All truth is God's truth. The Djanggawul Sisters birthed the Aborigines in Dreamtime**. To each his own tjurunga*** beneath the revered rangga****.


gum leaf song
a taste of witchety grubs
and berries
* An Aboriginal mythological snake
** An Aboriginal myth
*** Sacred emblem
**** Ceremonial pole
---


Embroidering light


by Sonam Chhoki (Bhutan)



The shower has petered out. Just beneath the taro leaves an early spider is at work. Slowly it spins a taut mesh. A passing breeze stirs the raindrops into beads of light. The spider pauses as each droplet hits the web briefly illuminating the pattern of its weave.

late summer fading hue of slow evenings



---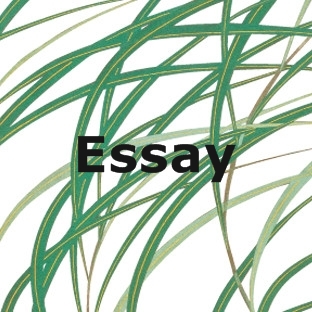 A Row of Scarecrows


by Anatoly Kudryavitsky

Haiku about scarecrows are not as rare as one may think. On his website, David G. Lanoue quotes the following haiku by Issa Kobayashi, probably in his own translation:
protecting the camphor tree
too...
scarecrow

Michael Dylan Welch, in two of his blog entries dated 28th June, 2016 and 8th June, 2017 gives examples of more recent scarecrow haiku. Very similar ones.

unscheduled stop
a scarecrow welcomes us
with open arms

(Anatoly Kudryavitsky; World Haiku Review, August 2012)
homecoming –
a scarecrow's open arms
in the fields

(Arvinder Kaur; Cattails, September 2014)


returning home –
only the scarecrow
with open arms

(Shrikaanth K. Murthy; Shiki Online Kukai, October 2015)


arriving on the farm –
the open arms
of the scarecrow

(Kwaku Feni Adow; HIA website, December 2016)


On one of these web-pages, Mr. Welch writes the following: "Is there plagiarism afoot here, even if accidentally, or independent creation? I am happy to assume independent creation." And also, "Shrikaanth told me he submitted his poem to the kukai a month before Arvinder sent him a copy of her book, and that he believes he created his poem independently (he said he hadn't seen the poem in Cattails, even though he's now a proofreader for Cattails). So perhaps Shrikaanth's and Arvinder's poems are independently created, despite obvious similarities, but what about the poem by Kwaku Feni Adow? It's impossible to know from the poem itself, and I doubt that much would be gained by asking the poet."

I leave it to the readers to decide if the string of scarecrow haiku that appeared like mushrooms on a glade two years after I had published my piece was, in Mr. Welch's terms, a case of "haiku similarity," or something else. I know very well that ideas and images are great travellers, so I would be the last person to think of using the word "plagiarism", even jokingly.

And finally, shouldn't haiku poets make an emphasis on observing nature, in its various manifestations, rather than on avid browsing through the pages of haiku magazines? This may be a good remedy against "permeating", reiterative images and other haiku sins.