We are twelve years old! Founded in January 2007, Shamrock Haiku Journal has since been published regularly. On this occasion, we have prepared SHAMROCK HAIKU JOURNAL: 2012 - 2018, a print edition of the twenty issues of Shamrock, Nos. 21 to 40, as they appeared on the Shamrock website. This paper-based collection covers the full range of English-language haiku, from classical to experimental, as well as haibun. Also included are English translations from one of the most prominent Japanese haiku poets of the 20th century, Ryuta Iida, and an essay on translating Matsuo Basho's haiku.

Copyright © 2012 - 2018 by Shamrock Haiku Journal.
All rights reserved.
Published in Dublin, Ireland.
Printed in the United Kingdom.
Price Euro 16.92
ISBN 978-0-244-9767-9-8

Trade paperback. 302 pp.
5.8"x8.3", perfect binding.
Preview available here
---
Shamrock Haiku Journal Readers' Choice Awards 2018
BEST HAIKU
Eleven haiku have been nominated as the best of the year by our readers and contributors. The following piece that appeared in our No. 40 was voted the best haiku published in Shamrock Haiku Journal in 2017:
thick morning fog –
the thousand year old call
of a red deer

-- Keith Polette (USA)




The following haiku were the runners-up (in alphabetical order):
longest day
an extra syllable
in the rooster's crow

-- Edward Huddleston (USA) #40

wild iris
a familiar song
in its throat

-- Debbie Strange (Canada) #40
BEST SENRYU

Eight senryu have been nominated as the best of the year by our readers and contributors. The following piece that was initially published in our No. 39 became the winner in the best senryu category:
winter solstice
a rotation of places
among cats

-- Aron Rothstein (USA)




And the runner-up was the following piece:
moving day
you leave behind
the welcome mat

-- Louise Hopewell (Australia) #40

We congratulate the worthy winners, and express our sincere gratitude to each and every reader who cast a vote.
---
Irish Haiku Society International Haiku Competition 2018
The prize-winning haiku from this competition are available for viewing here:
https://irishhaiku.com/haikucompetition.htm
There are excellent poems aplenty on that page; check them out!
---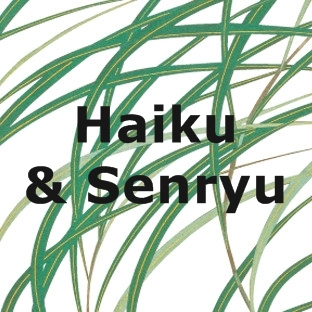 the mountain
above and below
mirrored water


kelp forest
a foraging octopus
imitating shadows


salt spray –
some of the sea
turned to crystal

-- Simon Hanson (Australia)




beams of light
holding together
the weathered barn


up to
their knees
in river
winter trees

-- Julie Warther (USA)




morning light
snow-filled daffodils
huddle together


yuccas in bloom
the river's song
fills the canyon

-- Ann Magyar (USA)




even
in winter
creek murmur


solstice sun
a seagull skids
on new ice

-- Brad Bennett (USA)




flocks of stars
snared in winter trees
shine on


magnolia buds
spring countdown
full-blown at blast-off

-- Anton Floyd (Ireland)




spring morning
the eaves and the trees
raining after the rain


hidden forest
every call an echo
closer

-- William Fox (Ireland - USA)




wind in the willows
a stray dog
shaking off the rain


suffused in sunlight
a young monk paints
the demon blue

-- Robert Witmer (Japan - USA)




summer sunrise –
what's left of my dream
wades through

-- Joshua Gage (USA)




daisy and aster
the weight
of dewdrops

-- ayaz daryl nielsen (USA)




spring morning
taking up salt from mud
many butterflies

-- Albert Schlaht (USA)




blowing snow
reveals old tracks
new year's eve

-- Alanna C. Burke (USA)




drift of the moon –
dockside, the skiff's
broken tether

-- Warren Gossett (USA)




honeysuckle scent
a black snake shifts
into moonlight

-- Gary Hittmeyer (USA)




winter landscape
they plow the graveyard
before the streets

-- William Keckler (USA)




the trees now bare more blue sky

-- d w skrivseth (USA)




raven in the withered tree the winter moon


-- Mark Miller (Australia)




redder than those clouds
the butcher's hands and apron

-- John McManus (England)




in the rain a field of turkeys

-- Helen Ivory (England)




along the old city moat
a green ribbon
around each tree

-- Tim Murphy (Ireland - Spain)




on my way
to the dental surgery
a hollow tree trunk

-- Hifsa Ashraf (Pakistan)




---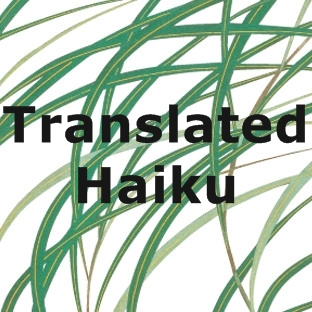 tired birds
flocking over a ship –
some get a ride to the shore


lonely birch –
the moon crescent transmits to it
its magical shine


dark night –
gloworms doing their best
to imitate starlight

-- Slavka Daković (Montenegro; transl. from the Montenegrin by Anatoly Kudryavitsky)




sad old man
wormholes in the threshold
of his house


at the bus stop,
the wind playing
with cigarette butts


cherry branch at dawn
knocking on the window-pane
waking me up

-- Branka Vojinović Jegdić (Montenegro; transl. from the Montenegrin by Anatoly Kudryavitsky)



---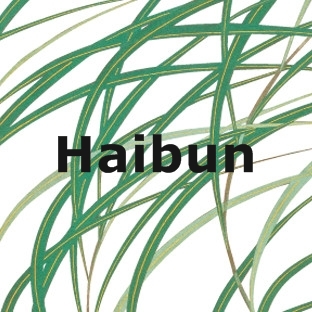 Being Secure


By Padmini Krishnan (Singapore)



After 3 days in Ooty's scenic beauty, we return to Chennai in a car. We are treated to lush greenery of different shades and pine trees draping their branches around each other. A teenager, I am engrossed in Nancy Drew, occasionally lifting my head to peep out of the window. With the gentle breeze bringing fragrance of different flowers, my brother adjusting his camera and my parents talking softly to themselves, I am filled with a sense of security and contentment as I drift to sleep.

Bluish white mountains
losing their shape
in the mist