An international online journal that published quality haiku, senryu and haibun in English between 2007 and 2022
irishhaikusociety[at]gmail[dot]com
(no submissions, please!)
Authors Index
Book-Shop
Links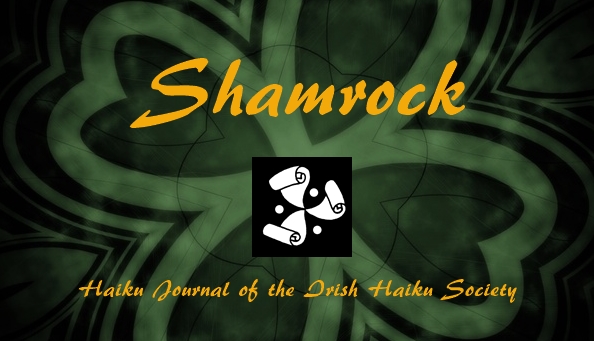 After fifteen successful years and the publication of 48 issues, at the end of 2022 the editor of Shamrock felt that the magazine had come to a natural end of it's time as a publishing outlet. However, the Shamrock website continues to display all the materials published from January 2007 until the end of 2022.
In early 2012 and at the end of 2018, we have prepared two print editions of the forty issues of Shamrock, the Journal of the Irish Haiku Society, as they appeared on the Shamrock website:
SHAMROCK HAIKU JOURNAL: 2007 - 2011 and
SHAMROCK HAIKU JOURNAL: 2012 - 2018.
This paper-based collections cover the full range of English-language haiku, from classic to experimental, as well as haibun and selected essays on haiku.



Shamrock No 4 Reviewed

Shamrock No 6 Reviewed
"...excellent co-operation between Croatian and Irish haiku poets"

Shamrock No 8 Reviewed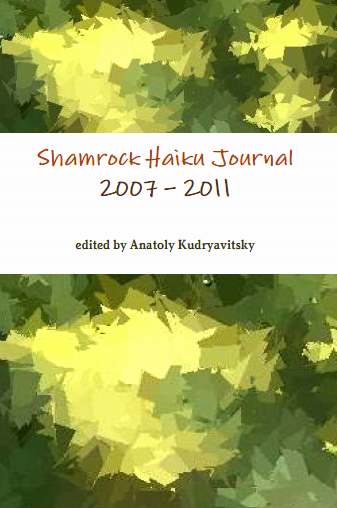 Shamrock Haiku Journal: 2007 - 2011
Edited by Anatoly Kudryavitsky.

Copyright © 2007 - 2011 by Shamrock Haiku Journal.
All rights reserved.
Published in Dublin, Ireland.
Printed in the United Kingdom.

Price Euro 15.98
ISBN 978-1-4709383-0-7

Trade paperback. 240 pp.
6"x9", perfect binding.

Preview available here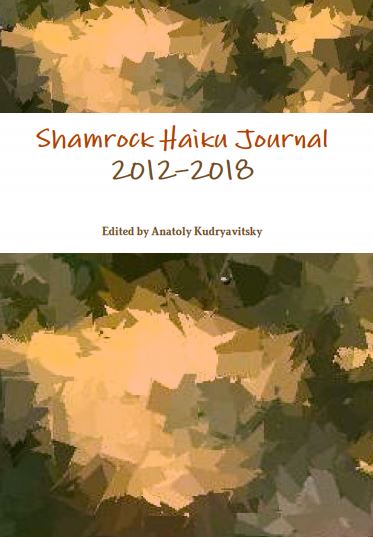 Shamrock Haiku Journal: 2012 - 2018
Edited by Anatoly Kudryavitsky.

Copyright © 2012 - 2018 by Shamrock Haiku Journal.
All rights reserved.
Published in Dublin, Ireland.
Printed in the United Kingdom.

Price Euro 17.86
ISBN 978-0-2449767-9-8

Trade paperback. 302 pp.
5.8"x8.3", perfect binding.

Preview available here